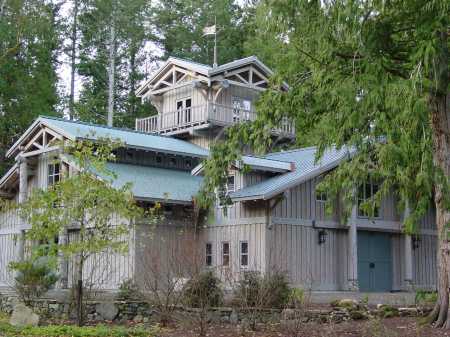 A PTF Design & Build home in, British Columbia, Canada

Welcome to Pacific Timber Frame, designers and builders of fine timber frame homes and structures throughout Western North America. Pacific Timber Frame (PTF) is a team of professional, dedicated craftsman, offering quality workmanship and professional service. PTF uses only the finest materials and we pride ourselves on our customer service. PTF has complete design services from unique site plans to final interior details and everything in between. We bring thirteen years experience designing and building timber frame structures to your project.
Please check out our Recent Projects sections for our latest works.
PTF is proud of the Award of Merit from the Timber Framers Guild of North America.
Site updated Monday, October 27, 2003